9 Stretching Benefits Women Over 40 Should Know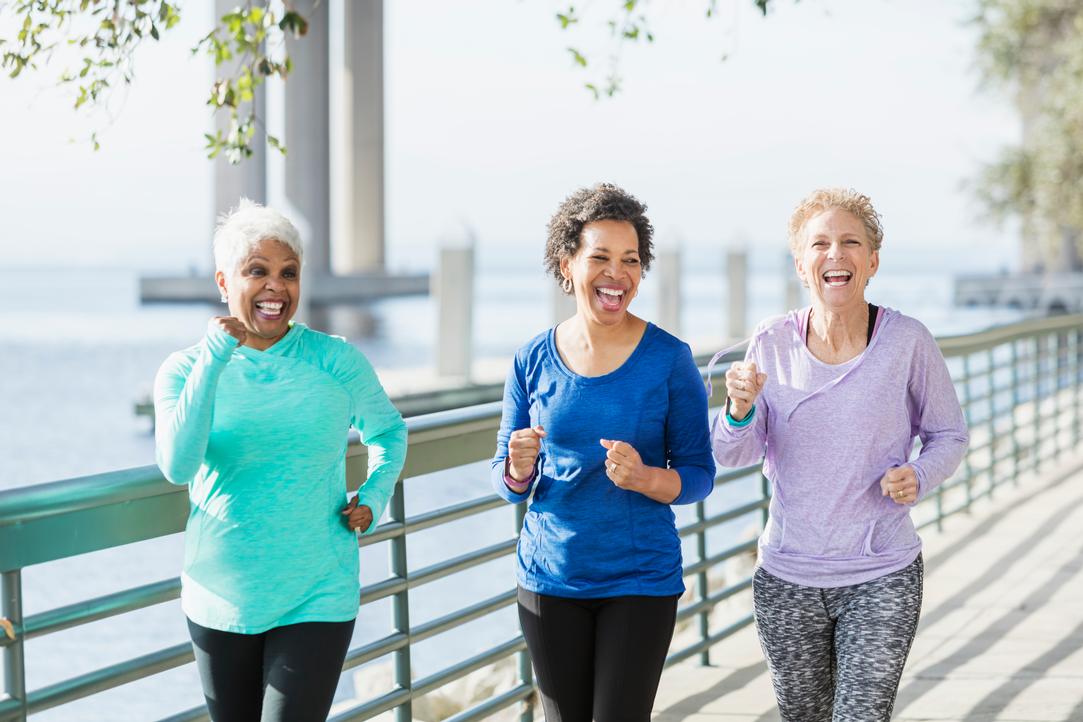 Women over 40 do weight training and cardio workouts to keep their bones strong and their hearts healthy.
But there is one pillar of fitness that's often neglected.  That's a regular stretching routine done separately from warmups and cooldowns. 
It might seem like a hassle to add a stand-alone stretching program to your workout schedule.  But there is a huge payoff in store for your efforts.
Reduced stress levels, injury prevention and faster recovery are only the start!
Read on to discover how a few minutes spent in daily stretching improves your body, mind and spirit in 9 different ways:  
Stretching Benefits for Women Over 40:
A stretching routine started in your 40s helps maintain your mobility into your 50s, 60s, 70s and beyond. 
Keeping your mobility intact helps you do those everyday tasks that get harder with age. Things like tying your shoes and lifting your laundry basket up from the floor get a little tougher every year. Not to mention keeping up with your kids and grandchildren! So start stretching now to stay active well into the future.
Are you ready to start a new stretching routine? We're here to help!